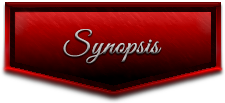 Read. Indulge in a Bad Boy. Repeat. Over THIRTY-FIVE DOLLARS worth of books for only 99 cents and AVAILABLE ONLY FOR A LIMITED TIME.
***

Warning: Contains thousands of pages of alpha males, steamy sex, and Kindle-melting romance.

***
'B' is for Bad Boy is a collection of steamy romance standalone and first-in-a-series stories. Get ready to meet the bad boys, alphas and billionaires who have a way of melting our hearts as they claim the women who capture their attention. Guaranteed to leave you breathless and begging for more!
Featuring books from some of the hottest authors in contemporary and new adult romance!
Bella Love-Wins: Rocked Complete Series
Lisa Ladew: The Billionaire's Secret Kink 1
Helen Grey: Serving the Soldier 1
Sierra Rose: The Boss's Son
Sherri Crowder: Sweet Charity
Regina Fox: The Biker's Property
Kendra Wild: Gone 0.5 - The Prequel
Ali Parker: Billionaire Alpha Series 1-4
CC Cartwright: Close Encounters 1&2
Bella Wild: Owned by The Billionaire Cowboy Complete Series
JS Wilder: The Billionaire's Temptation
Bonus Story
Bella Love-Wins: Disguise